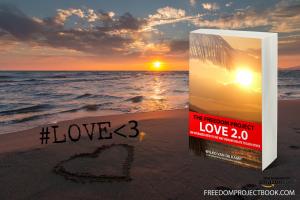 THE FREEDOM PROJECT - LOVE 2.0 - An Upgraded View To The Way Humans Relate To Each Other
By Wilko van de Kamp

"Fabulous! You inspire others to embark on the most magnificent journey of their lifetime. Thank you for your insightful contribution." — Dr. John Demartini, author of the The Values Factor

"Yes! A refreshing book that belongs in the collection of every self respecting human being. Who can't use more love and freedom?" — Dr. Joe Vitale, author of Zero Limits and The Miracle

The Freedom Project philosophy is to live free through travel, work, and love. Ultimate freedom means designing a lifestyle of wealth, health and abundance, without having to make concessions. This book is for those who don't want a regular life, but dare to choose excitement, joy and abundance. Love is about creating new ways to take your relationships in all areas of life to the next level. Love, the ultimate journey through life, will...